TS3MusicBot - Introduction
Although TeamSpeak 3 actually serves the purpose of communication between users, this is however not all that a TeamSpeak 3 server can do. Equipped with the appropriate extensions, a simple TeamSpeak 3 server can be more than a simple place for communication. And the TS3MusicBot is a very special extension. Not only does this bot allows the playing of music or a radio streams, rather it opens doors to a whole new TeamSpeak 3 experience.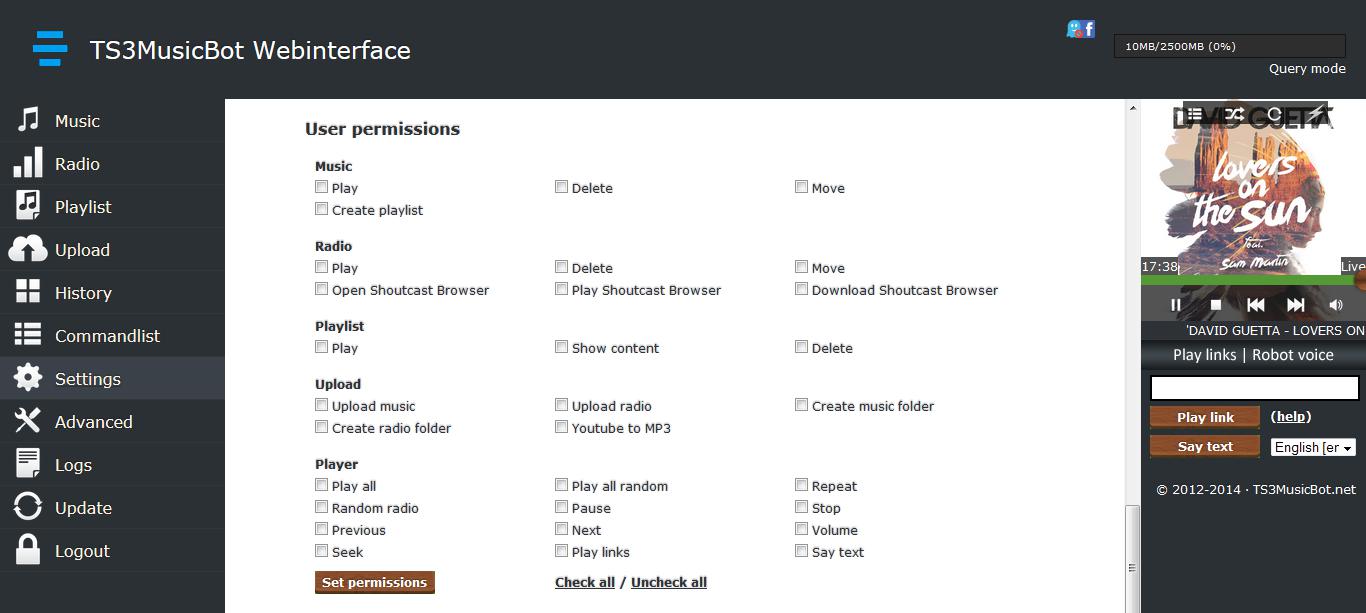 TS3MusicBot - Functionality
As the name TS3MusicBot suggests, the main function of this expansion is the placement of music into your own TeamSpeak 3 server. The TS3MusicBot thus generally function separately from the TeamSpeak 3 server and is configured and controlled via its own web interface. In addition, users can be allowed to communicate with the TS3MusicBot via chat command on the TeamSpeak 3 servers, for example, to play a YouTube video or to have your own favorite song on the playlist played.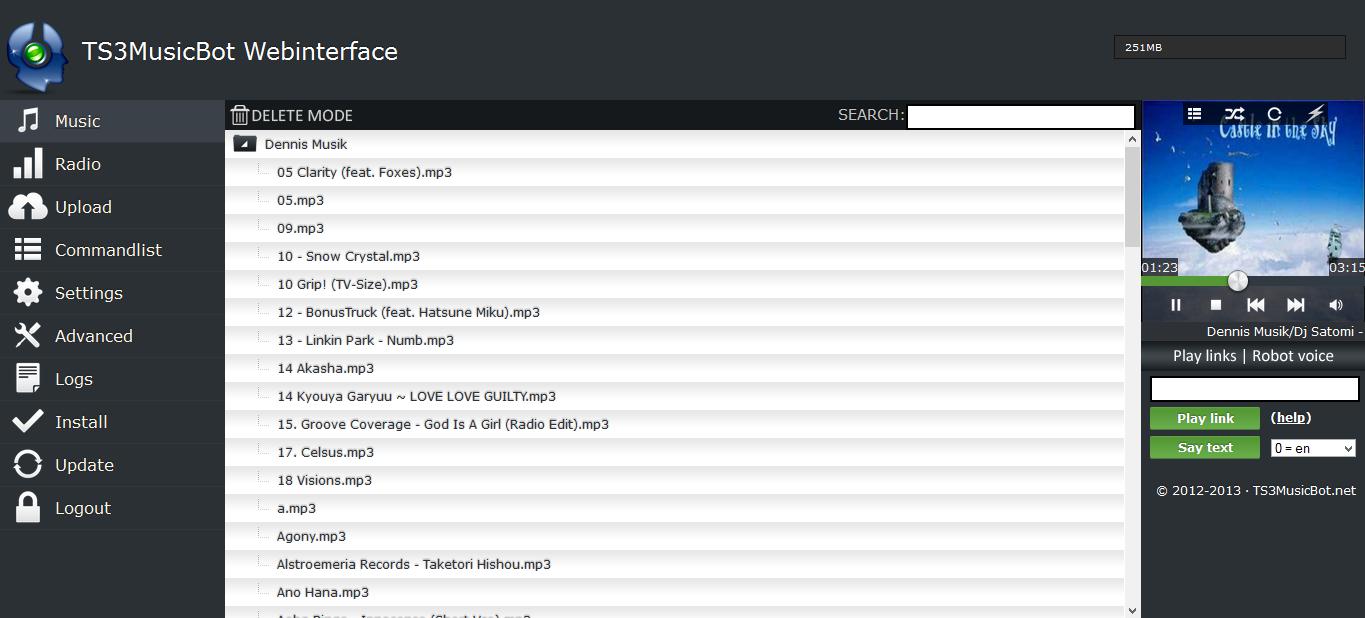 The TS3MusicBot is a separate process running on a dedicated server and therefore does not burden the actual TeamSpeak 3 server, causes no conflicts between resources thus does not interfere with the usual routine. The separation of these two processes also allows a separate control and configuration, so that a running TeamSpeak 3 server must be restarted under certain circumstances, should it ever be necessary with TS3MusicBot.
Like a normal human user, the TS3MusicBot also connects to the TeamSpeak 3 server. For this purpose, the TS3MusicBot share the address of the TeamSpeak 3 server during the first configuration, when assigned also the server password and the channel into which the TS3MusicBot should enter. For control functions via chat a matching query login, which should be create beforehand on the TeamSpeak 3 server, is required. If the TS3MusicBot has successfully connected and has entered the correct channel, the transmission can begin.
TS3MusicBot – Web interface
The TS3MusicBot can play music from multiple sources, whether from the uploaded music files, radio stream, links from the chat, or the playlist. The comprehensive but handy web interface of the TS3MusicBots provides all functions for the configuration, including uploading and deleting music files, the creation of folders, playlists, and permission management for users.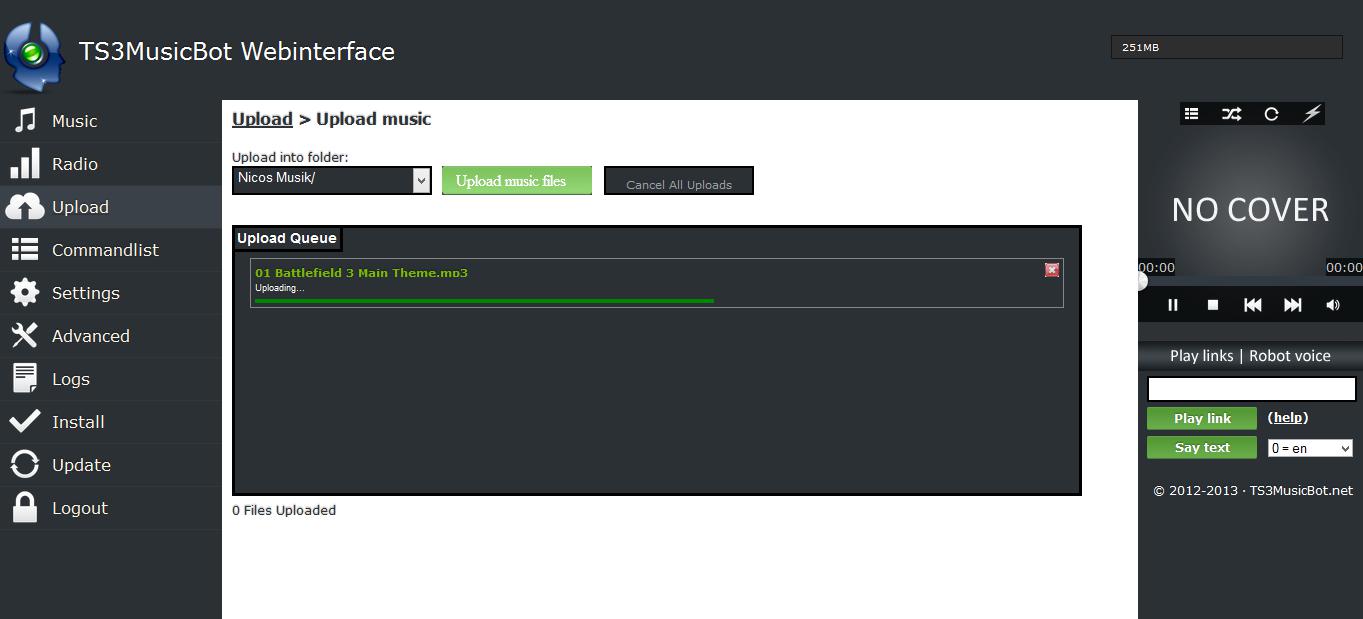 TS3MusicBot - Commands
In addition to the web interface, the TS3MusicBot can also be controlled by commands in chat, depending on what permissions have been granted to the users. In addition to basic functions such as the retrieval of the playlist or list of linked radio streams, it is possible to transmit a link to TS3MusicBot (for example via YouTube) to play or to read your own chat message. Similarly, there are commands to control the TS3MusicBot, to adjust the volume, to find a random radio stream or play a specific track.
Further links on TS3Musicbot: