If you want to create a playlist, click on Edit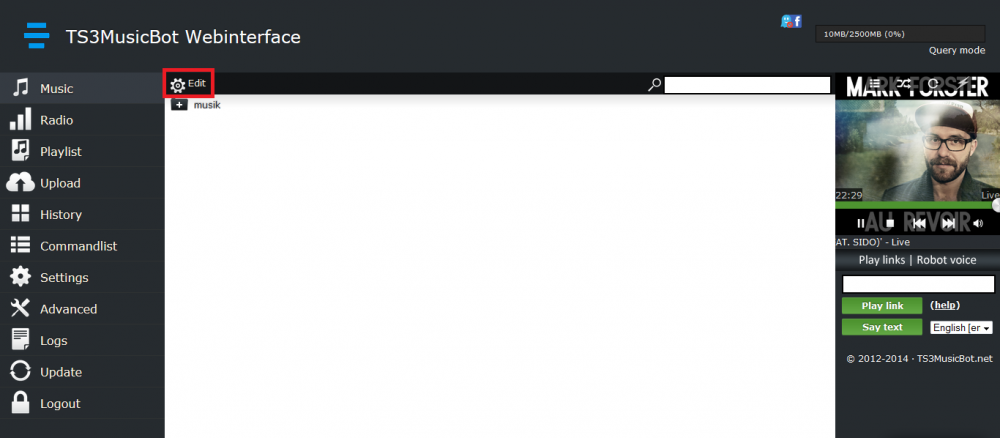 Then you open their music folder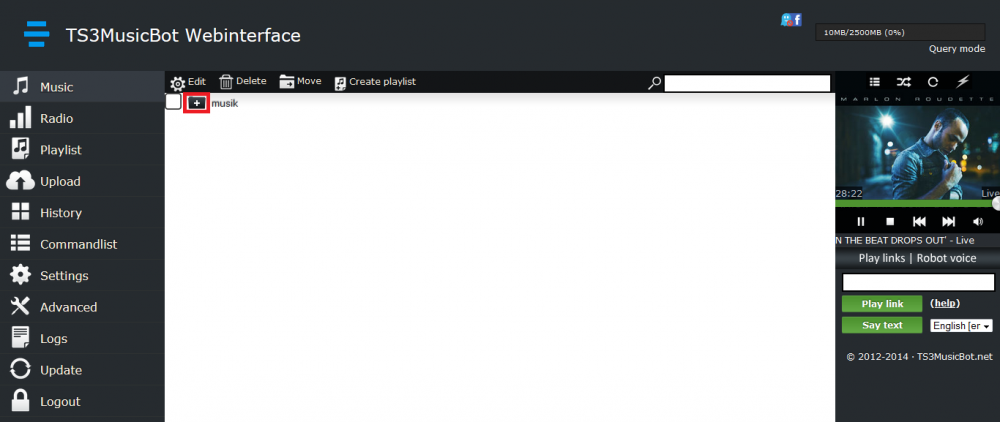 Und klicken die Musiktitel an die sie in der Playlist haben wollen und klicken dann auf \"Create Playlist\"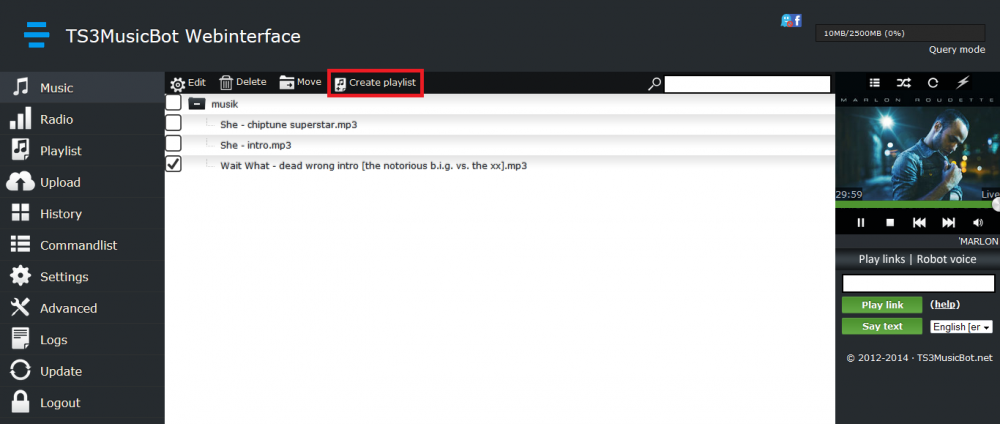 Als nächstes geben sie der Playlist einen Namen und klicken \"Create\"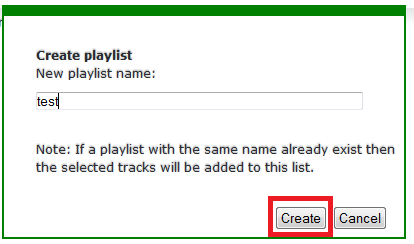 If you click on playlist now

View your play lists.
n If you would like to view your play list, click on the eye.
n To start the play list, click on the name of the play list.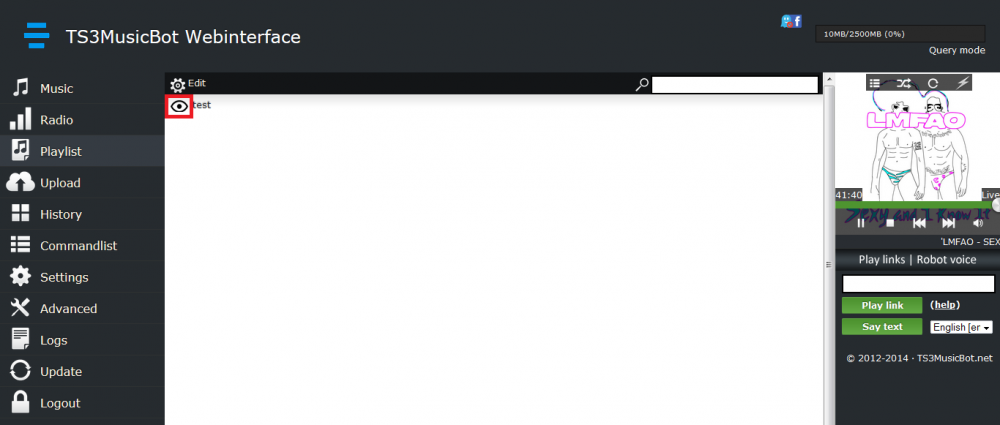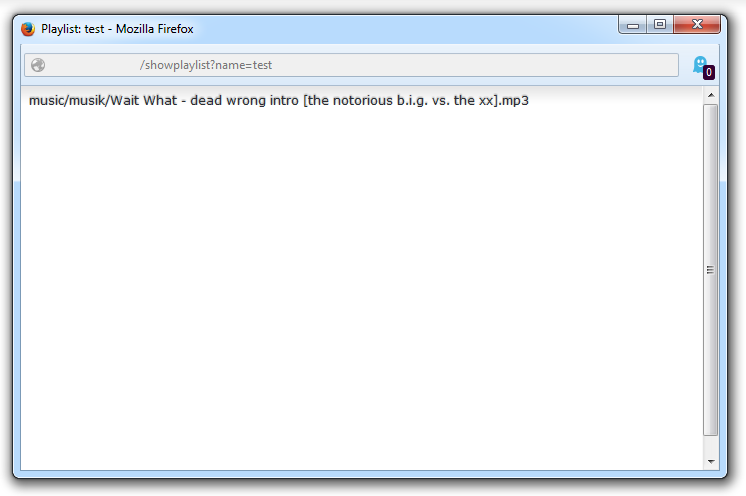 Further links on TS3Musicbot: